Austral-Asia Photo Gallery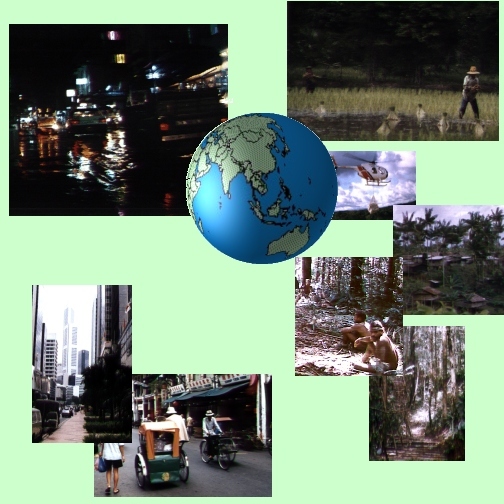 Thailand
Bangkok by (very rainy!) Night, Bangkok
Paddy Field, Phuket
Visits to Thailand have all been work related. The first time was with Seismograph Services, on my way home from Papua New Guinea. I spent two weeks in Pantong Beach, Phuket, and a week in and around Bangkok. Phuket is an excellent island off the southwest coast, and is highly recommended as a holiday location. The Small Island has everything from a Bangkok style bar zone, a Club 18-30 resort, quite unspoilt rural areas, and nearby spectacular scenery on the mainland. More recently Inex had a major project in Ayuttaya, north of Bangkok which involved a number of visits.
Singapore
Old Road, Singapore
New Road, Singapore
Two days shopping in Singapore on my way to Phuket.
Papua New Guinea
Bombs Away, Highlands
Mountain Village
Drilling Party
Track to Nowhere
Three months high in the central mountains of Papua New Guinea on a seismic exploration expedition. I was in charge of a cutting team; dropped by helicopter with a compass, a radio, forty locals, and a tarpaulin (to sleep under) to cut a narrow path through the jungle for the following drilling, and data collection teams.